For only $29.99/year enjoy the most cost-effective hunting app on the market.
We strongly believe that access to great information should be widely accessible and affordable. You can upgrade to HuntStand Pro to unlock some amazing features and tools including:
Real 3D:
View your Hunt Areas in our revolutionary real 3D. All of your markers, lines, and shapes will conform perfectly to the 3D base map, allowing you to understand the topography of your Hunt Area like never before. Through panning and zooming you can virtually "fly through" places you would like to explore.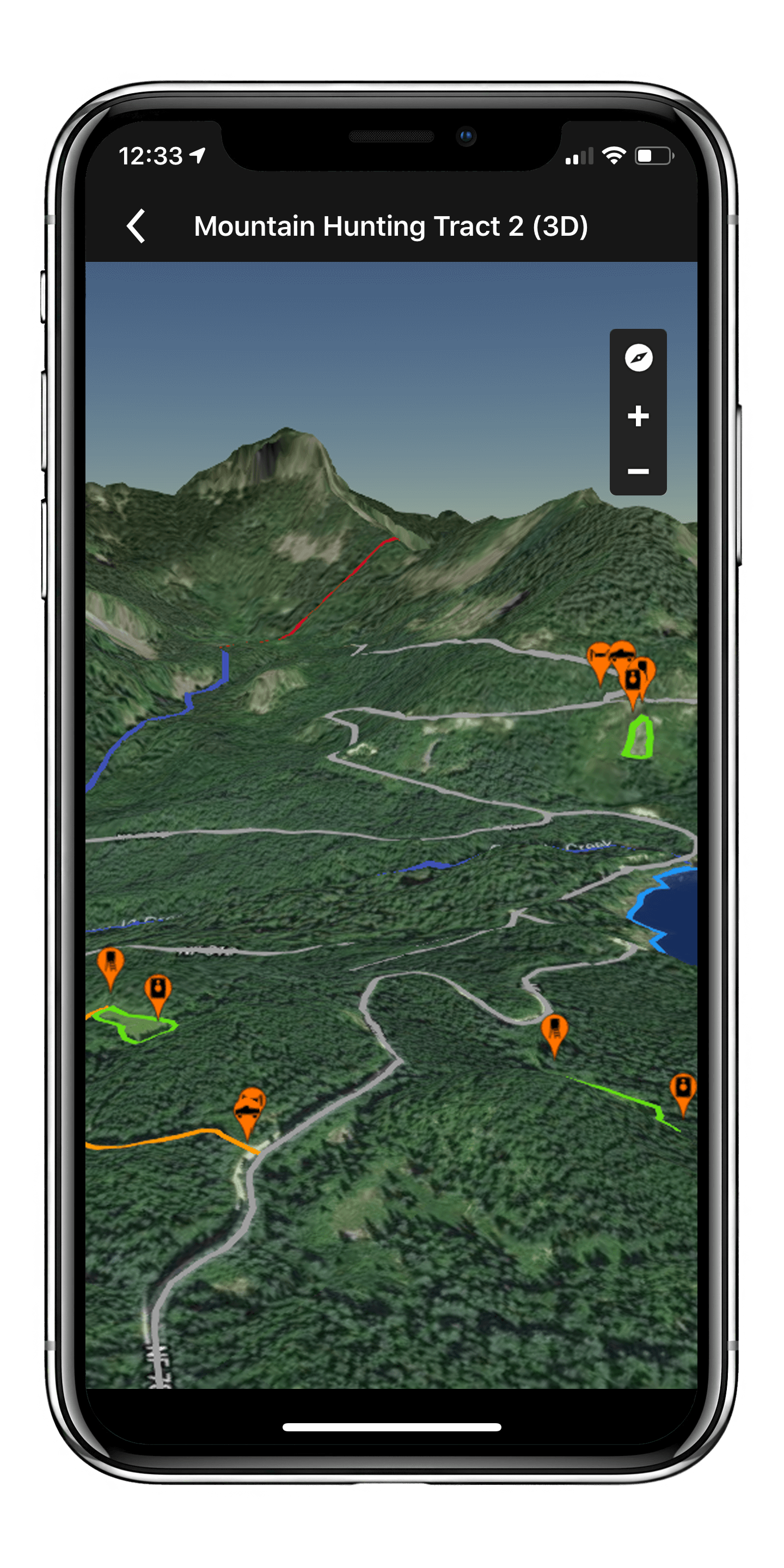 ---
Property Boundaries:
Unlimited nationwide property info including boundaries, owner names, property size, and property perimeter. Best of all, you can add these boundaries to your custom maps with the touch of a button. See our current boundary availability.
*Owner data unavailable for Canadian land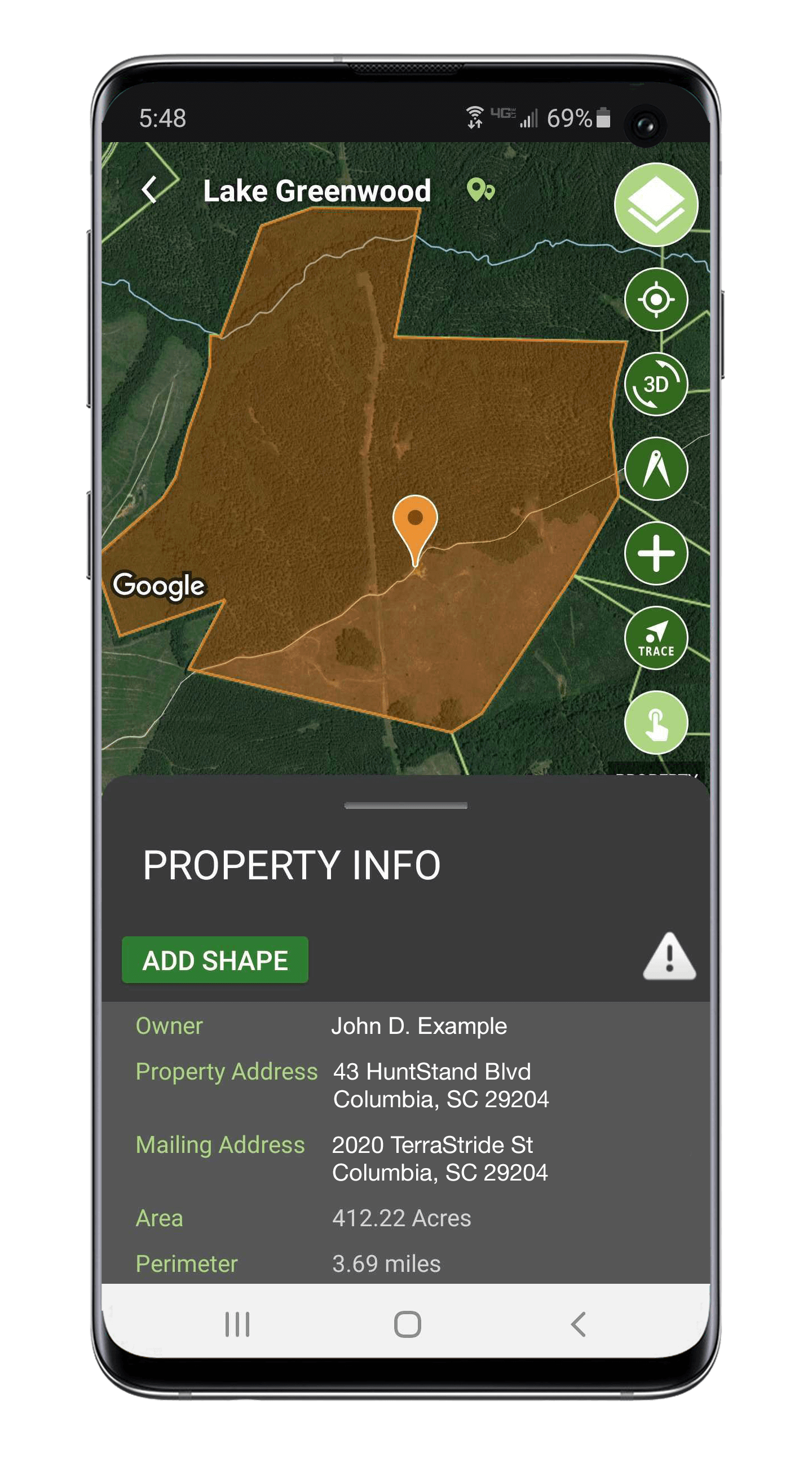 ---
Offline Mapping:
Ditch the GPS with HuntStand's full offline mapping. With the tap of a button save your Hunt Area to your phone for uninterrupted use, even without cell phone coverage.
*Satellite layer only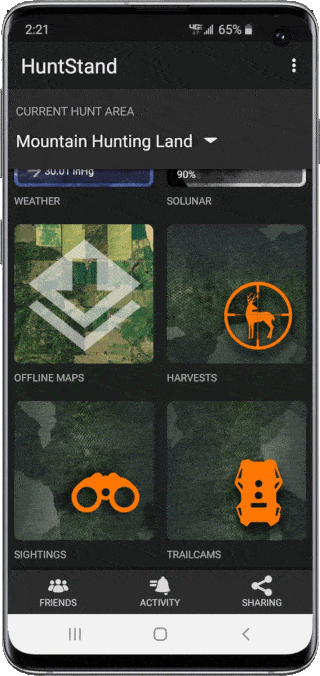 ---
Stand Reservations:
Use hunt area sharing to manage stand reservations on your property. Search for available stands/blinds in a hunt area by date and time. See what stands are occupied currently, and by whom. See upcoming reservations for specific stands, or all stands in a group hunt area. Manage stands in a group hunt area. Manage reservations in a group hunt area. Available on iOS and Android. Learn more about Stand Reservations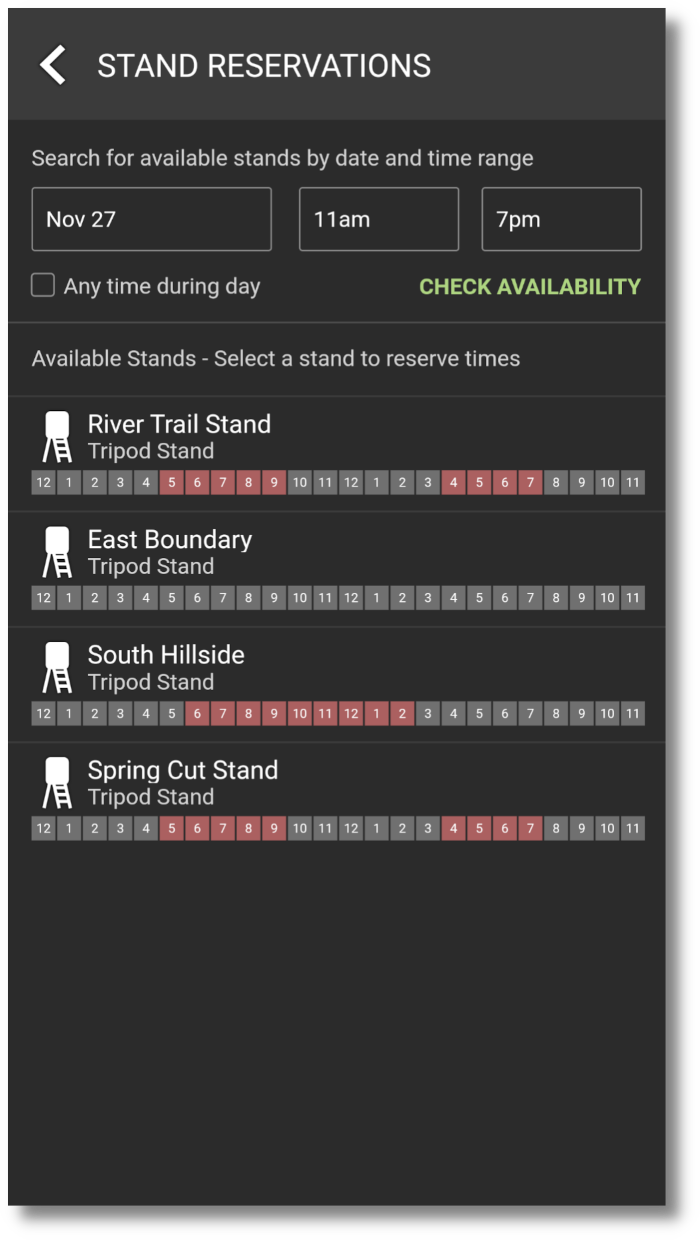 ---
Trail Camera Management:
Pro members unlock premium trail camera features, including automatic animal tagging using image recognition, detailed heatmaps of game activity and movement predictions, unlimited custom tags, and 40GB of free storage space. Learn more about Trail Camera Management
---
Hunting Land:
Expand your awareness of huntable land everywhere with our nationwide database of publicly accessible hunting land. This layer includes WMAs, DNR boundaries, GMUs, hunting units, zones, districts, regions, boundaries with regulations, natural areas, conservation lands, habitats, and more.
*Feature unavailable for Canadian land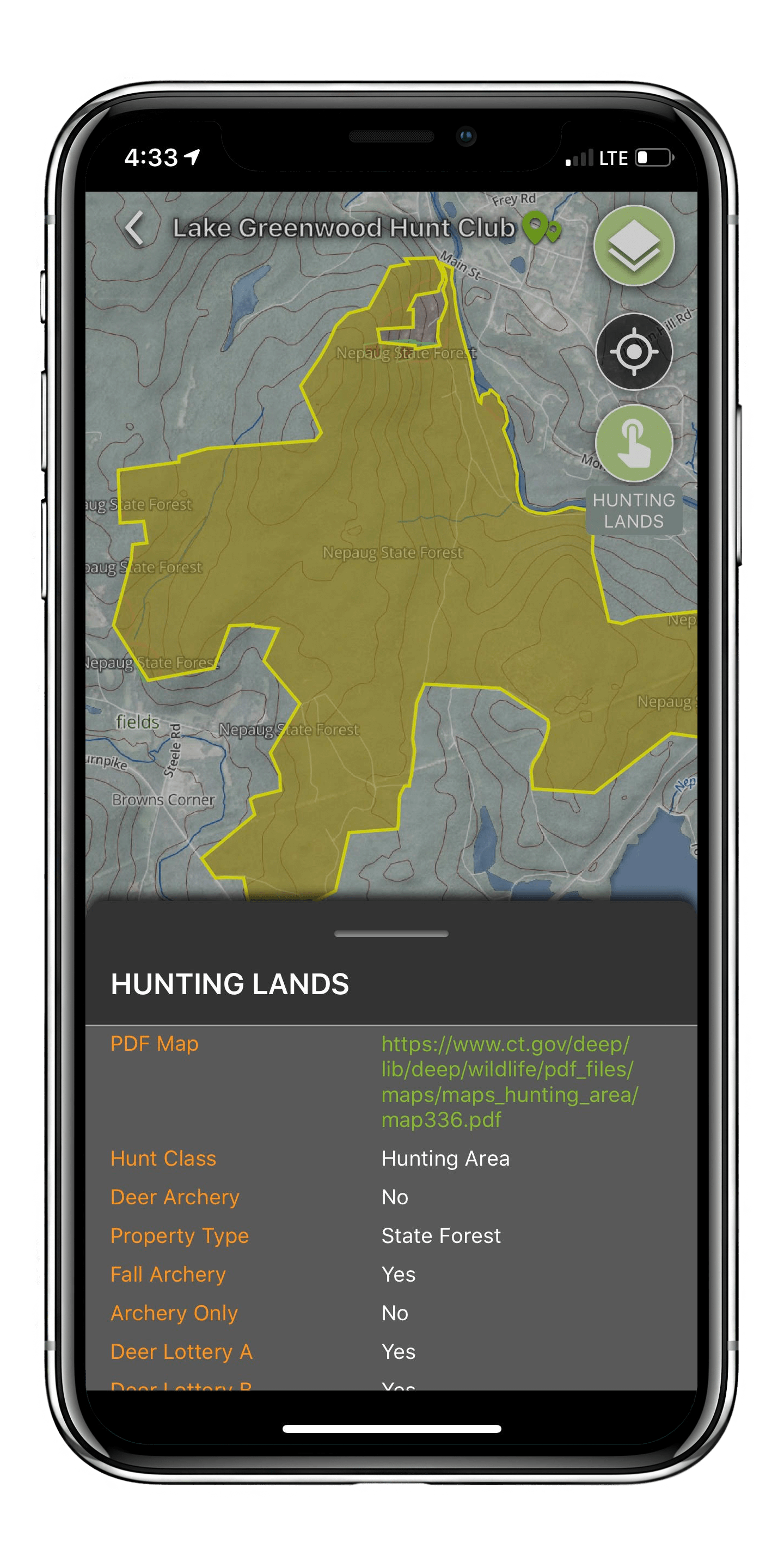 ---
Ad Free:
Hide all the ads with a HuntStand Pro subscription for a streamlined in-app experience.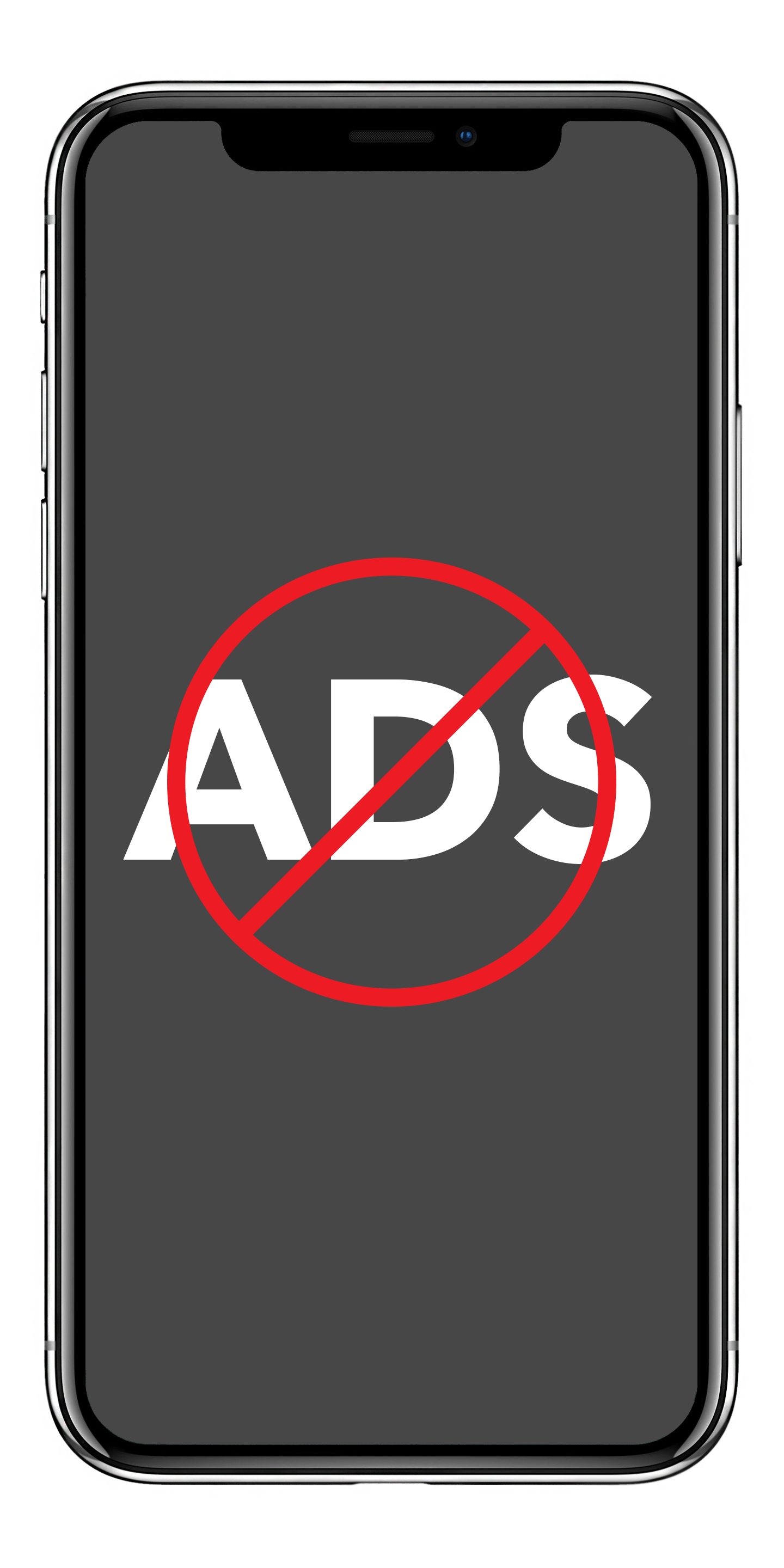 ---
Public Lands:
Federal, state, and county publicly accessible lands including BLM, national and state forests and parks, Fish and Wildlife, DNR, conservation areas, public easements, and more.
*Feature unavailable for Canadian land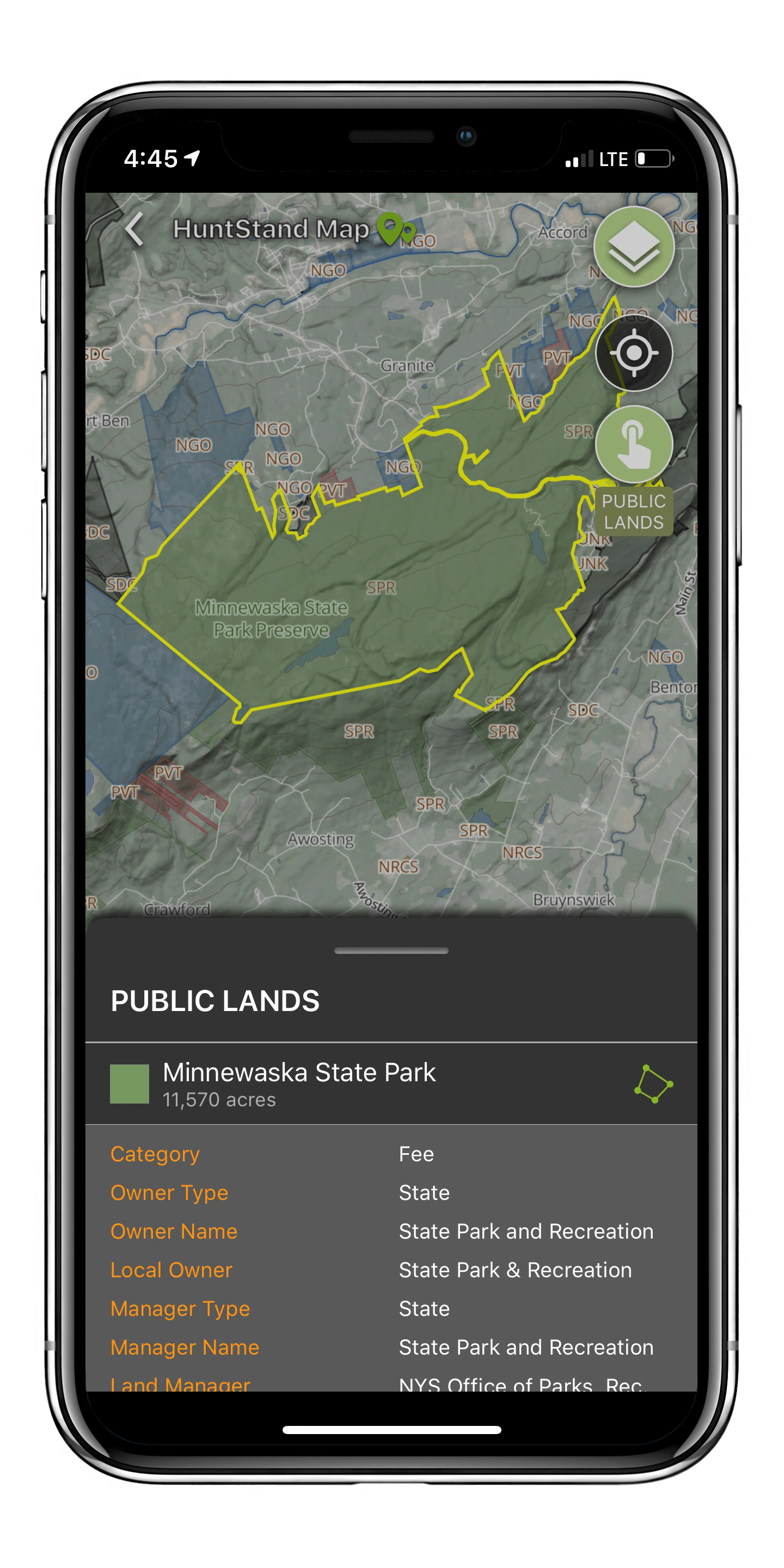 ---
TerraPulse Tree Cover:
Utilizing the power of NASA satellites with climate monitoring technology, enjoy exclusive access to the most comprehensive tree cover and vegetation map ever offered to the public. This layer distinguishes between trees and other types of vegetation that support big game habitat suitability.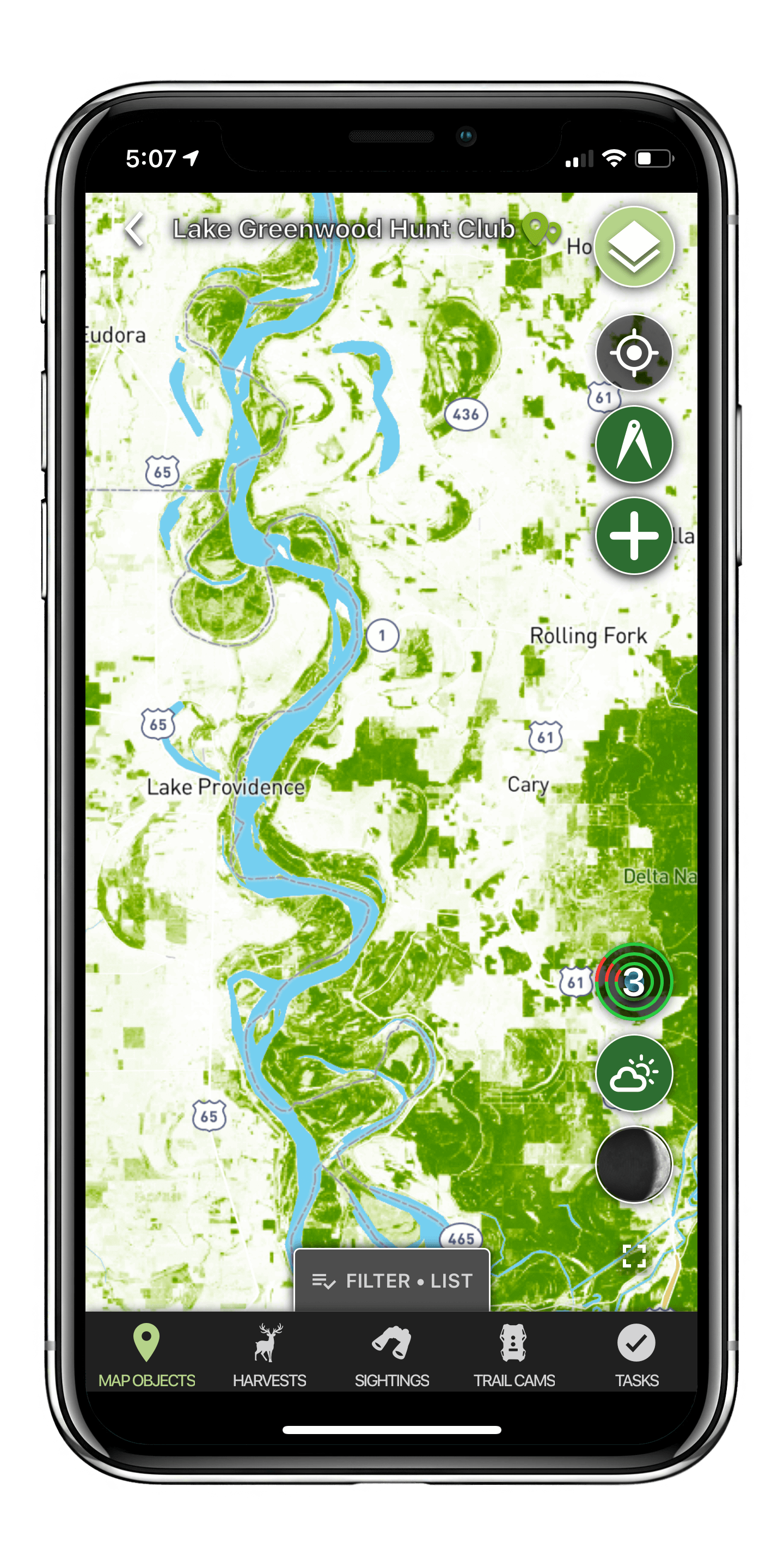 ---
Natural Atlas presented by Yamaha™:
The most comprehensive and accurate map of the United States' outdoors. With this layer you will have access to a highly detailed topo map overlaid on top of trails, ATV and 4X4 roads, forest roads, campgrounds, parks, natural points of interest, access locations, and more.
*Feature unavailable for Canadian land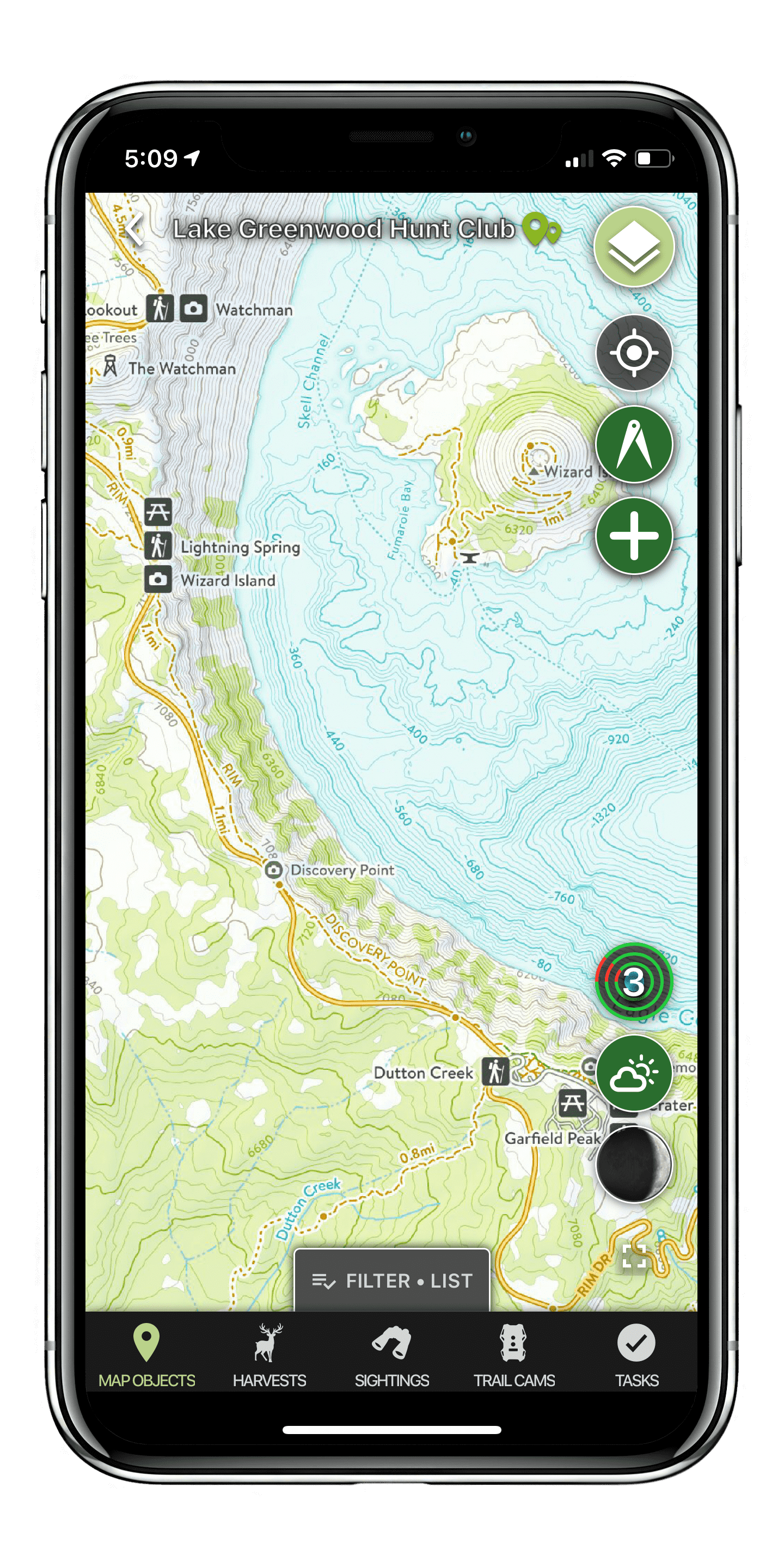 ---
Digital Globe VividTM & MapBox Satellite Layers:
One is never enough. Receive access to the revolutionary Digital Globe VividTM layer to see recent (usually less than 1.5 years old) and cloud-free images across the world. Also access perfectly blended and color-corrected imagery from Mapbox, a global leader in technology. With more options at your disposal you can pick the one that works best with your Hunt Area.
Digital Globe Vivid
TM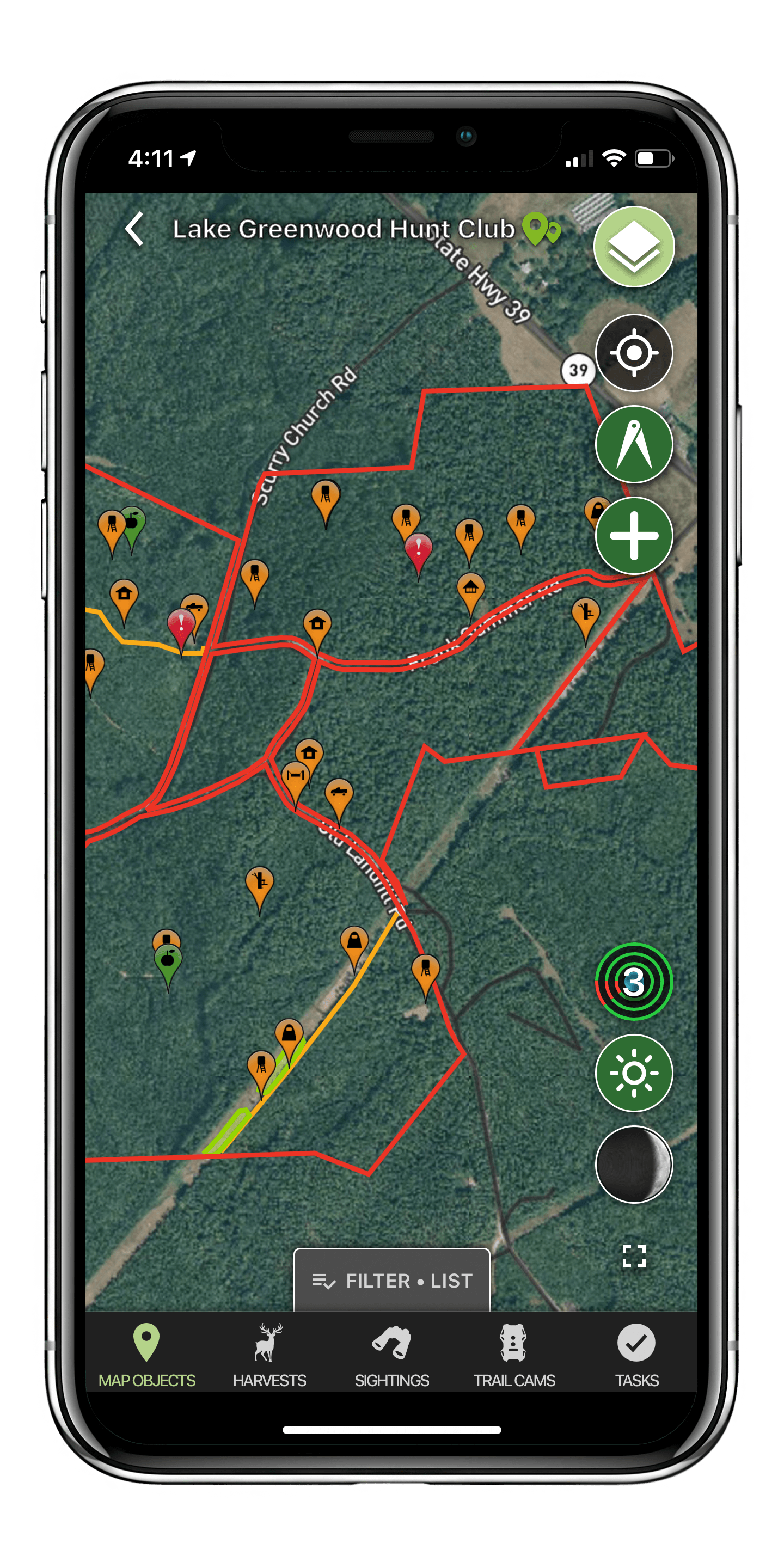 MapBox Satellite